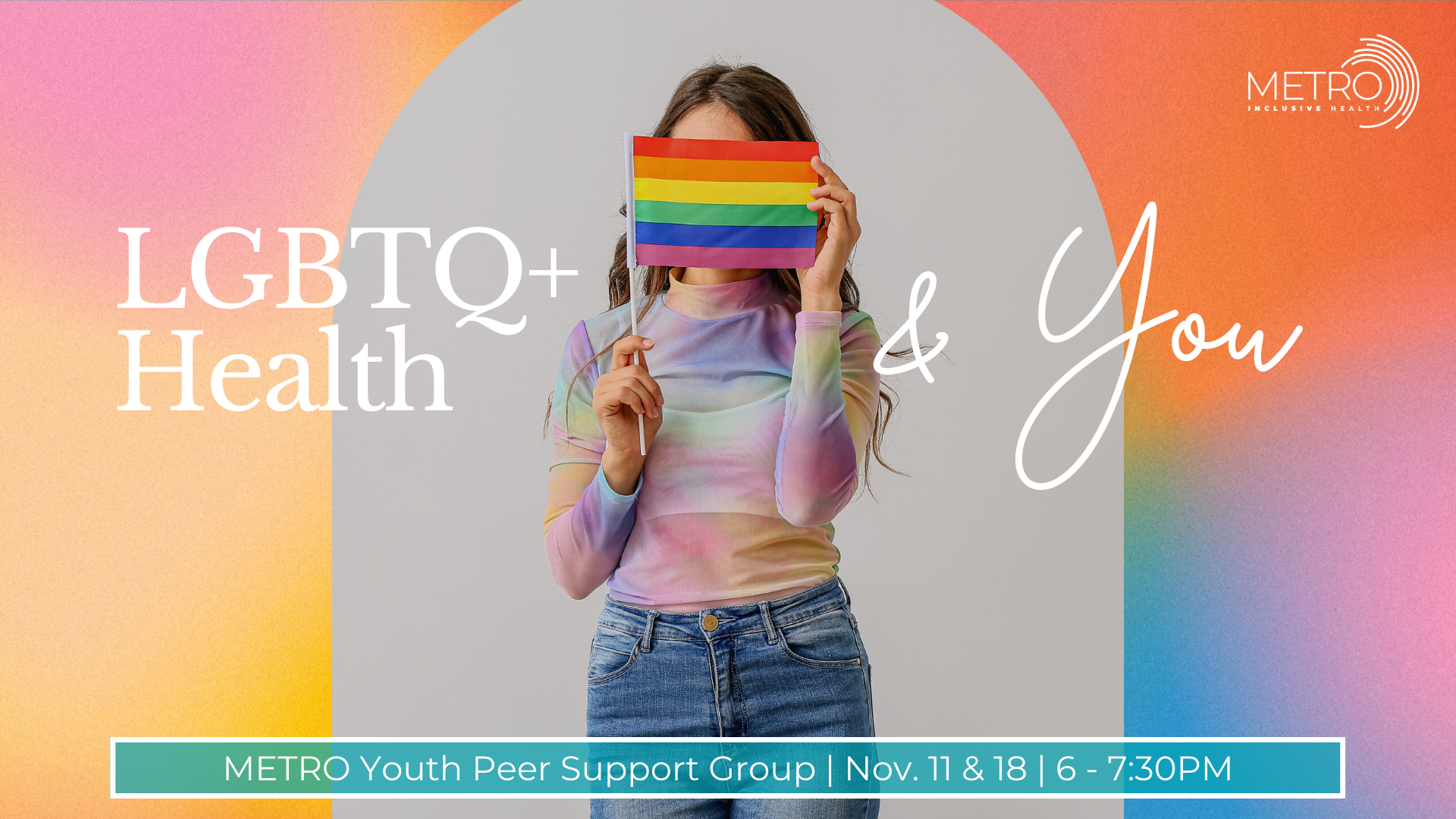 LGBTQ+ Health and You
Metro Inclusive Health is now hosting a monthly, themed discussion series for LGBTQ+ and allied youth ages 13-17.
For November's theme, LGBTQ Health and You, we're offering a hybrid in-person and virtual health series focused on issues important to the LGBTQ+ community. We will be talking about LGBTQ+ general health concerns, hormone replacement therapy, and sexual health.
Attendees can join us via Zoom or in-person at the METRO St. Pete Grand Hall on November 18th.
About METRO Youth Programs
METRO Youth Peer Support is a supportive, safe virtual space for LGBTQ+ youth, ages 13-17, to express their personal experiences, stories, and identities. Youth are encouraged to learn more about the community, share their stories, find support through each other, learn new skills, and more. People of all gender expressions, identities, and sexual orientations are welcome!
Sign Up Now