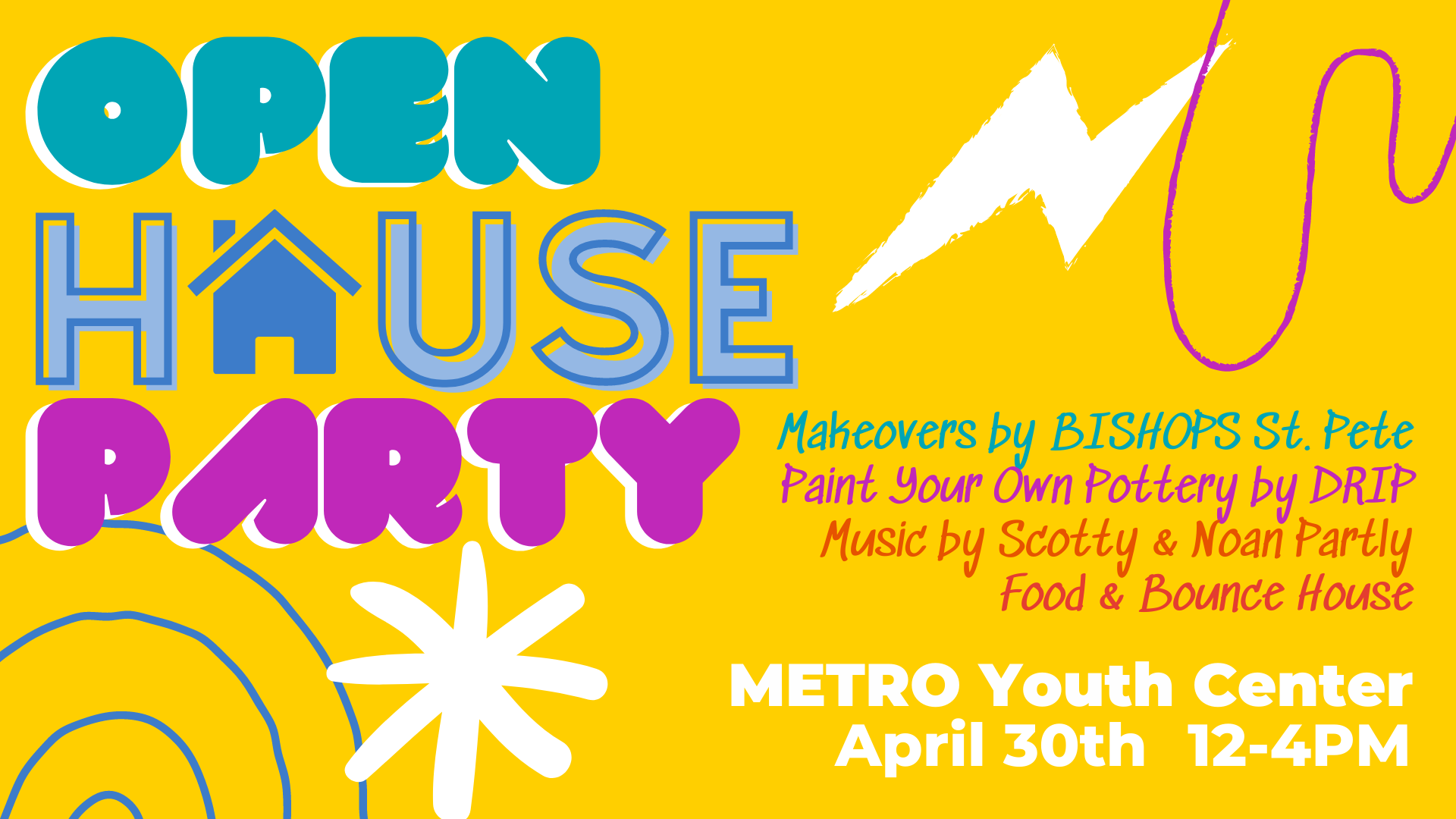 METRO Youth Center | Open House Party
An affirming day of adventure for teens, tweens, and everyone in between!
METRO's Youth Center is officially open. We're inviting Tampa Bay youth (ages 13-17) and parents to come celebrate with the Ultimate Open House Party! Teens are invited to come meet friends, get a makeover courtesy of BISHOPS St. Pete, listen to local musicians (Scotty & Noan Partly), and paint your own pottery with DRIP. Food and fun provided, with a bounce house on the side.
Parents are welcome to relax and network in their own lounge throughout the afternoon. We also recommend visiting the Pediatric Care Open House at the same time, hosted at our Health Center next door.
About METRO Youth Programs
METRO Youth Programs are supportive, safe spaces for LGBTQ+ youth, ages 13-17, to express their personal experiences, stories, and identities. Youth are encouraged to learn more about the community, share their stories, find support through each other, learn new skills, and more. People of all gender expressions, identities, and sexual orientations are welcome! Learn more about all our Youth programs and events here. Participants are invited to connect with us via Instagram (@metroyouthfl), as well as a METRO Youth Discord: please ask for access to the group when you attend your first meeting!