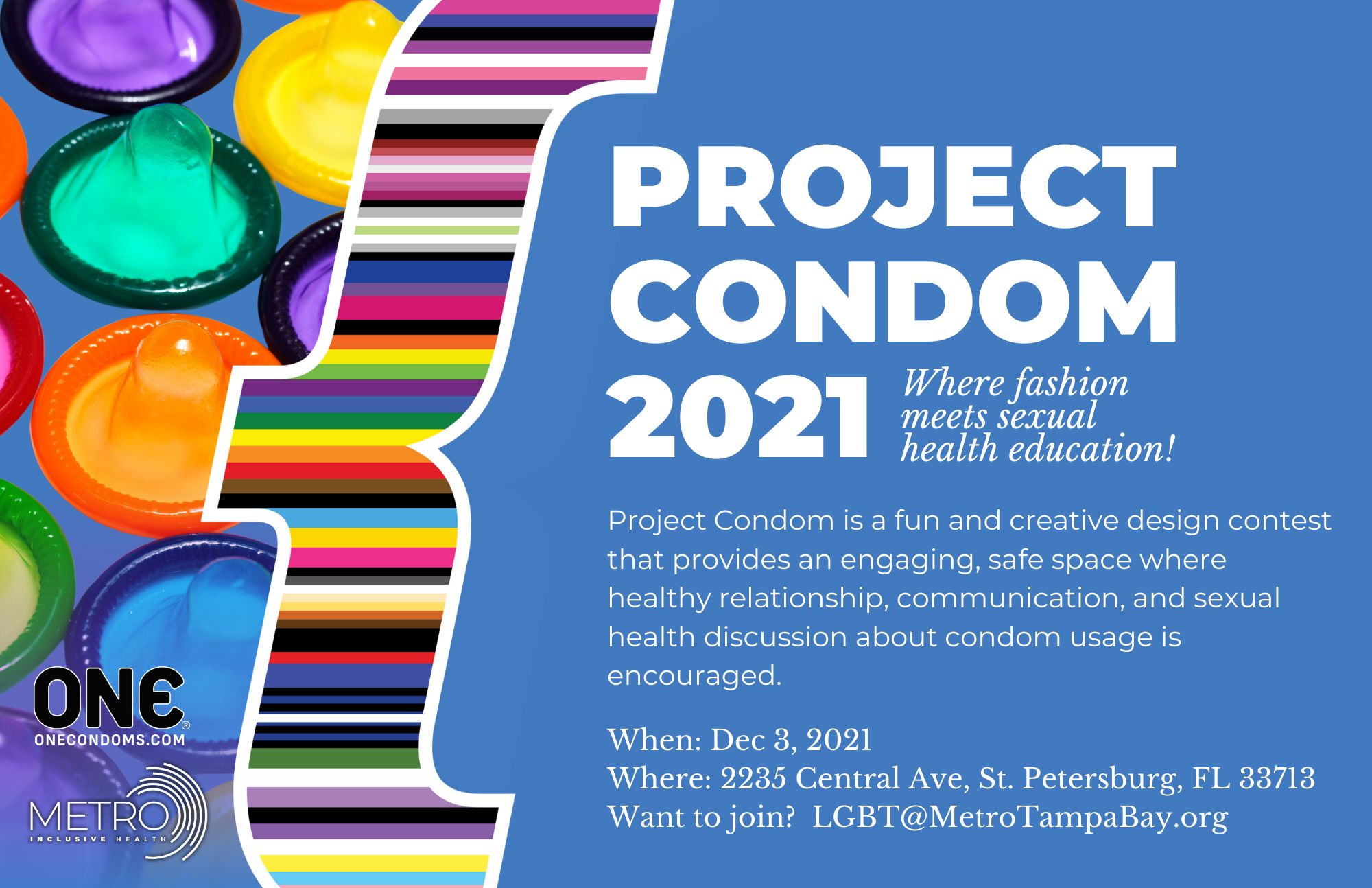 Project Condom 2021 Exhibition
It's time! Join Metro Inclusive Health and
inclusivitea.
for Project Condom 2021:
Red Carpet Condom Eleganza Opening Night Exhibition!
Date: Dec 3rd
Time: 6:30pm-8:00
Location: inclusivitea, 2235 Central Ave
Where fashion meets sexual health education! The Project Condom Exhibit premieres on Dec 3rd in recognition of World AIDS Day.
This opening reception and gallery instillation will feature community designed condom couture outfits created from previous
Project Condom Runway
events, intermixed with local art work, serving as as a prequel for our 2022 fashion show with new designs that will be added to the premiere Tampa Bay collection.
This exhibition is intended to break barriers in an effort to de-stigmatize discussions about sexual heath, while allowing candid conversations about safer sex practices, and enforcing the importance of communication in getting tested regularly.