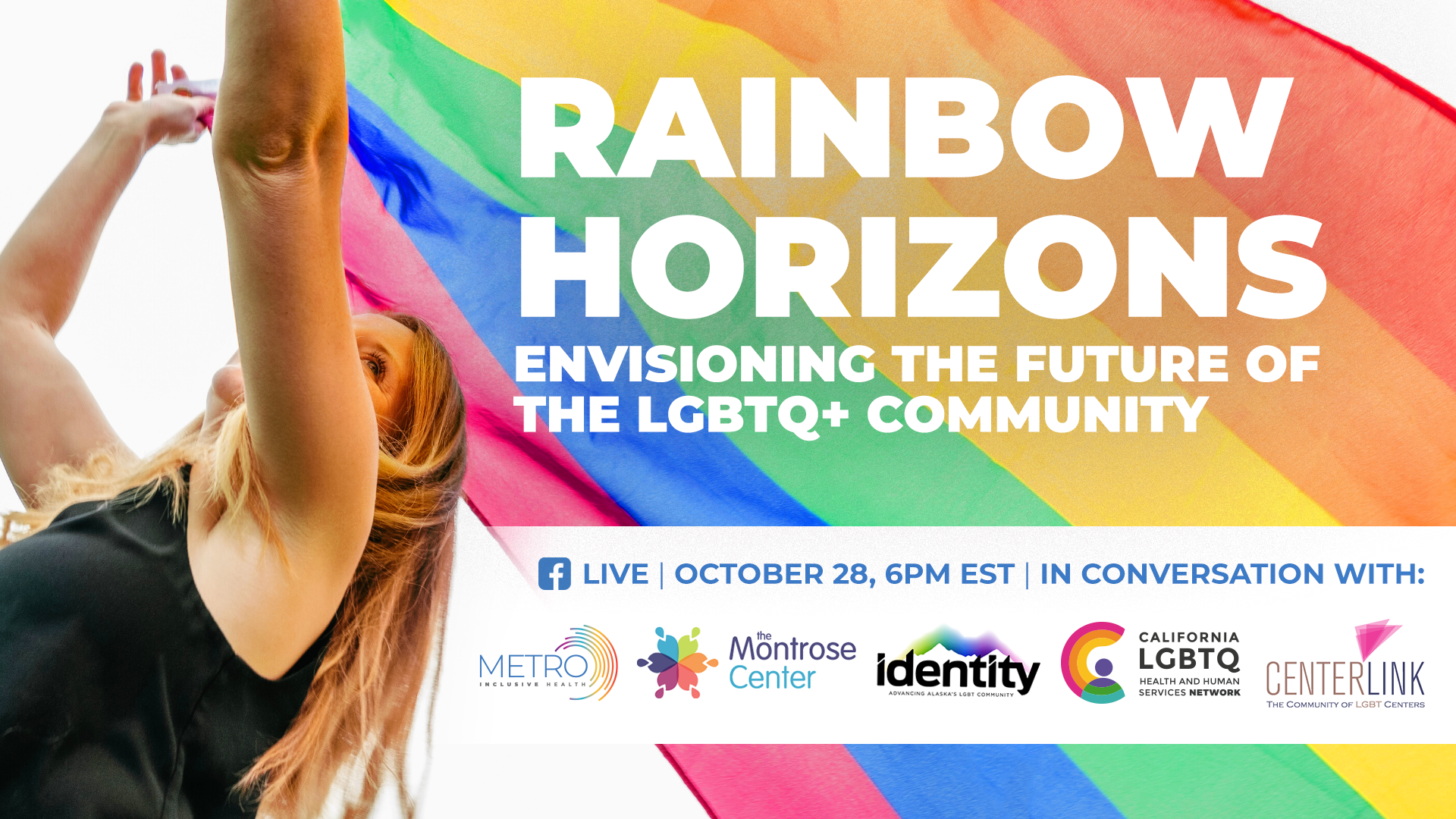 Rainbow Horizons | Envisioning the Future of the LGBTQ+ Community
What: A live discussion with Metro Inclusive Health (FL), The Montrose Center (TX), Identity Alaska, California LGBTQ Health & Human Services Network and CenterLink: The Community of LGBT Centers (National). We're celebrating LGBTQ+ History month not only by studying up on the groups and individuals who made change through the years, but by highlighting today's changemakers and their visions for the future. What are you dreaming of? And how can we come together within our communities to make our visions a reality?
When: Wednesday, October 28, 6-7 PM EST
Where: The discussion will livestream (video and audio) on Metro Inclusive Health's Facebook Page. After the live event, the recording will become an episode of the Metro Inclusive Health podcast To Inclusivity & Beyond. You can register below for a reminder when we get closer to the event date!
Register Now: