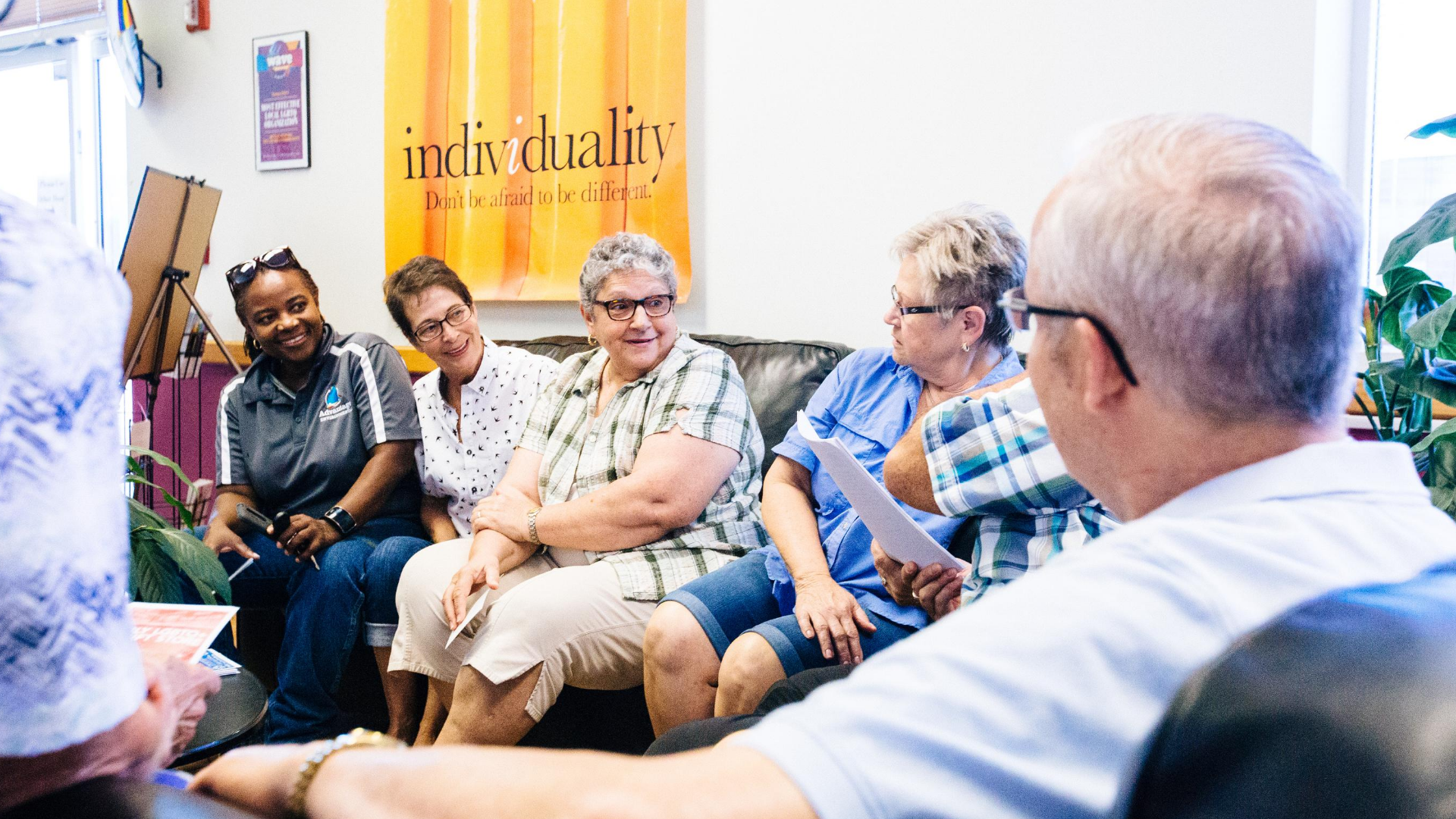 SAGE Coffee Talk
SAGE Coffee Talk | Every Friday, 10:30 am | All Identities
Discuss politics and current events while enjoying good coffee and company. Join a group of LGBTQ+ people age 50 or better for lively discussions and more.
New to the area and looking for your home away from home? We're here with open arms! As a SAGE affiliate, we are proud to offer discussion spaces and social outings to a traditionally underserved population for whom the challenges of aging are often compounded by marginalization and discrimination. SAGE is a national network and has been the leading force of support and advocacy in the LGBT aging field since its founding in 1978.
SAGE Coffee Talk participants are encouraged to join the Facebook Group to stay in touch. Email SAGE@MetroTampaBay.org to find out how to get involved or for more information.