In Pinellas County
According to the Florida Department of Health, 42% of new HIV diagnoses in Pinellas County are among the Black & African-American community.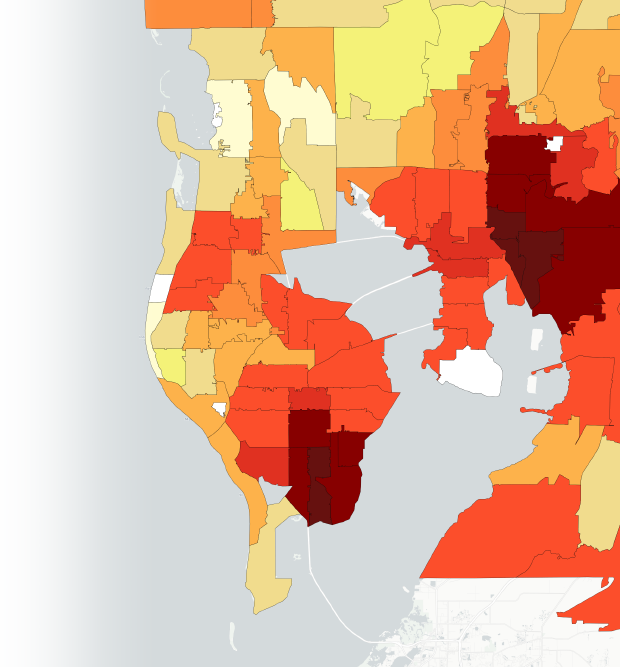 33701, 33705, 33711, 33712, and 33713 have seen the highest rate of new infections.
of female HIV diagnoses were Black women
contracted it from a heterosexual encounter
were over the age of 40 when diagnosed
And according to the CDC, if current trends continue, 1 in 2 Black men who sleep with men could contract HIV in their lifetime.
Take a Minute for an HIV Test
With new rapid testing, it only takes about a minute to learn your HIV status. Testing is always free, confidential and discreet and there may be incentives available with your test.
Locate a Metro Inclusive Health testing location near you or visit us in the community at these testing events.
*Bookmark this page for monthly location updates
HIV Treatment & Prevention
Like testing, HIV prevention and treatment have become far more advanced. We help those living with HIV get to "undetectable," where there is so little of the virus in their body, it can't be detected by a test. It also means they can stay healthy while the likelihood of spreading the virus to partners decreases, significantly.
HIV negative individuals who are sexually active can protect themselves with PrEP, a daily pill that's 99% effective in preventing HIV and may be available at little-to-no cost.
It all starts with knowing your HIV status, especially if you're sexually active or think you may be at high risk. Make a plan to get your test, today.