We couldn't agree more! As a non-profit organization with 30 years of experience supporting people living with HIV (PLHIV), Metro Inclusive Health has followed advancements in HIV treatment and prevention in real time.
Today, there's no reason to compromise when it comes to finding high-quality HIV primary care. We're here to help you learn what "quality" means… And then find it!
Which Types of Providers Can Offer HIV Treatment?
HIV health care providers are healthcare professionals with training and clinical experience with HIV treatment. Qualified providers may include doctors of medicine (MD), doctors of osteopathic medicine (DO), nurse practitioners (NP), physician assistants (PA). Some OB-GYN providers may also have clinical expertise with HIV/AIDS.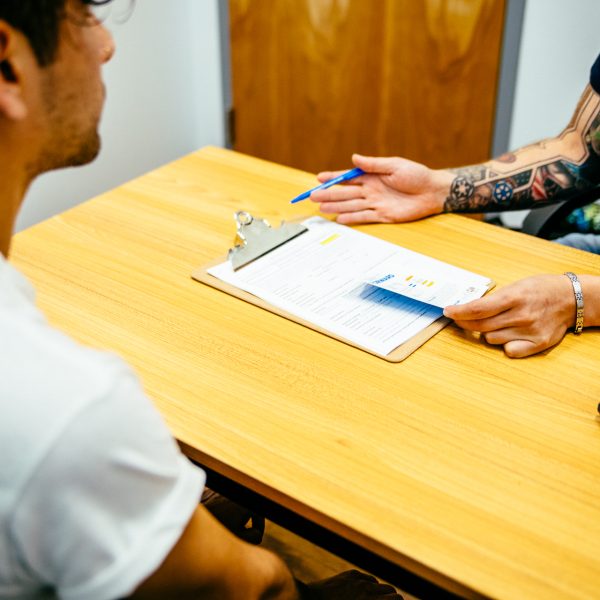 What Defines Top-Notch HIV Treatment and Care?
According to the HIV Medicine Association recommendations: "A large body of evidence that indicates that, regardless of a physician's specialty training, the two best predictors of high quality, cost effective HIV care are patient management experience and ongoing professional development through HIV-related continuing medical education."
In short, high-quality HIV primary care is a result of specialized training, ongoing education and clinical experience.
So, if you'd like to improve your treatment or find a new provider, consider whether: 
Your provider stays up-to-date with the latest research and standards of care.

They receive continuing medical education (CME) and participate in ongoing training.

 

You're not their only patient with HIV.

 Providers who offer HIV care to many patients gain consistent clinical experience. Additionally, they can provide fine-tuned individual care.

 

You have a positive, lasting relationship with your provider.

Ultimately, staying engaged in care is vital. Consistent treatment is key to achieving or maintaining "undetectable" status. This means developing a long-term plan for your health with your trusted provider.

 

Your provider seeks to provide excellence in care.

In addition to continuing education and experience gained while working with patients,

some providers may take it a step further with specialized training, fellowships, and certification programs.

 
How Can I Find a Quality HIV Primary Care Provider Near Me?
HIV Treatment in St. Petersburg, Tampa, Clearwater and New Port Richey
Tampa Bay residents, look no further. Metro Inclusive Health offers advanced HIV treatment in our region with a one provider, one appointment approach. By combining HIV and Primary Care together, we're optimizing health outcomes and advancing HIV treatment in our area. Read on to learn more about our approach.
Every Primary Care Provider at METRO also offers quality HIV care.

All our providers are expected to participate in monthly HIV education and annual clinical updates, as well as continuing medical education.

 

Metro Inclusive Health served over 4,500 people living with HIV in the past year

, including those eligible for the Ryan White Program services.

 

Metro Inclusive Health consistently outpaces national averages when it comes to linkage, retention in care and viral suppression among patients living with HIV.

 

All our providers have taken the National HIV Curriculum training.

METRO Medical Director Luke Johnsen, MD and Elisa Dupuis, APRN have earned HIV Specialist™ (AAHIVS) credentials from the American Academy of HIV Medicine, and more are on track for the certification.

 
State and National Resources